Thank you for Loving the Heart of Memphis by giving through the RTEA Ministry.  Your gifts will make an eternal difference as we share the love of Jesus Christ.  Thank you also for seeking our Lord as to what He would have you give and how He would have you serve.  There are many ways to give and to serve.  The Inner-City of Memphis is a huge mission field!  As Jesus prayed, it is also our daily prayer that our Heavenly Father will continue to send laborers into the fields so that lives will be saved and forever transformed.  We are grateful for your gifts, service, and prayers for our city.
Ways to Give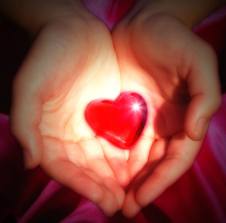 Online – With your online giving, you can give any time, 24/7, and it is quick and easy. Just click on the donate button below. You can give a one-time gift, or you can give weekly, monthly, or however you like.  For more information call Susan Tullos at (901)258-6778.
Tribute Giving – Your gift in memory or in honor of a loved one, friend, or special occasion is not only a thoughtful tribute, but will help care for our inner-city folk living in poverty.  Memphis is top in our nation as far as generational poverty.  The Bible speaks often about helping the poor in the name of Jesus, and Jesus had a heart and mission for feeding the hungry when He walked this earth. Most of our folks do not have winter clothing and need coats and shoes.  Thank you for clothing them.  Many times we come to work at the ICOC and find the homeless waiting at the doorway.  We know God wants us to find shelter for these.  Thank you for putting a roof over their heads.  The needs are endless, but we know God will provide through your gifts!  Please call Susan Tullos at (901)258-6778

Stocks/Bonds and Mutual Funds – Donating stocks, bonds, and mutual funds is also a generous way to give to the eternal  ministry work through RTEA.  Donating these items is an easy process.  Just give us a call, and we will handle the details.  Contact Susan Tullos at (901)258-6778.
To Give You an Idea of Quarterly Needs of the Ministry:
Over 400 visits to our Food Pantry by inner-city families per quarter
Many inner-city folks receive clothing at the ICOC and Miracle Baptist Church
Over $200 worth of New Testaments needed for evangelism and discipleship
On average over 1,000 adults and children fed each quarter
Approximately $300 in educational materials needed for our Life Source Program each semester
Over $700 needed to help with school needs for children and quarterly benevolent care
Money for soul-winning retreats and fellowships at our Promised Land Camp
*If you desire to send your donation directly to the RTEA, please mail your gift to:
RTEA , P.O. Box 225, Ellendale, TN  38029
Thank you for supporting our Lord's work.